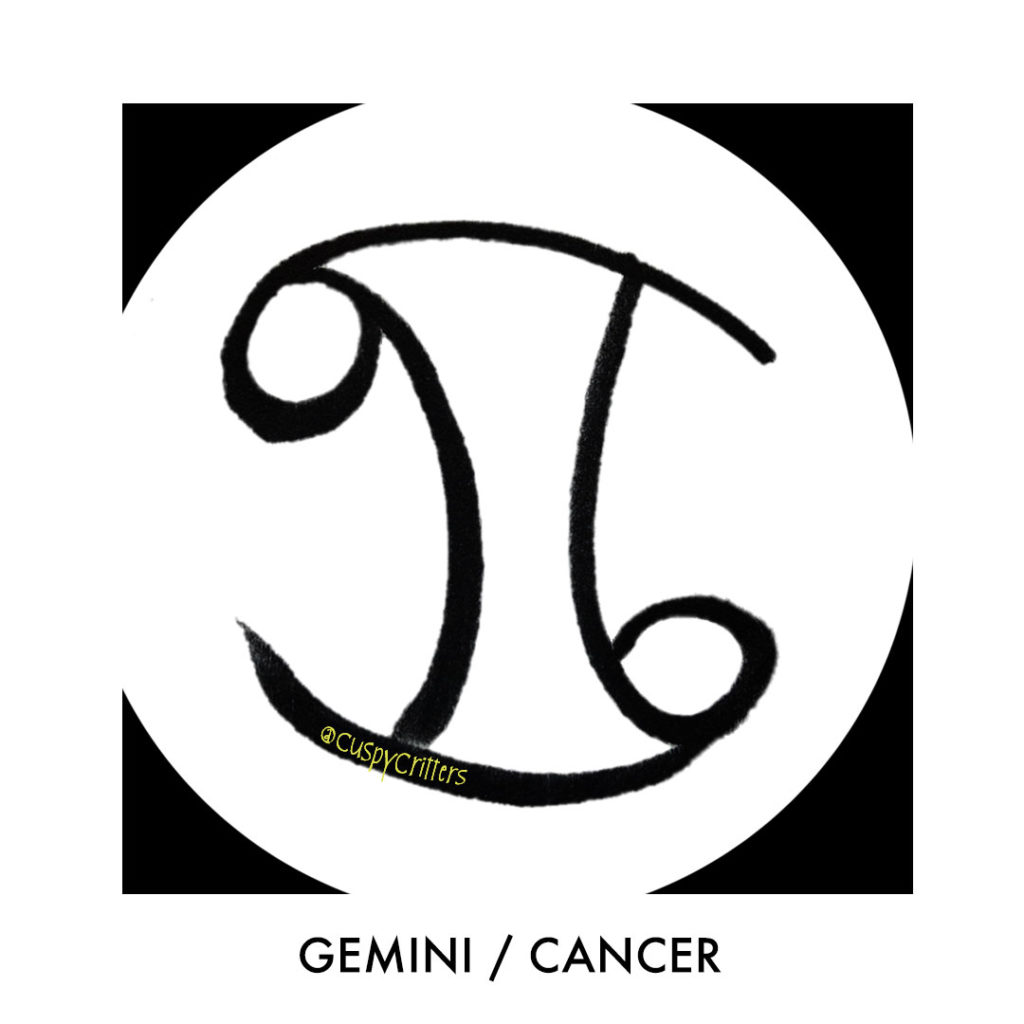 June 18 – 24
Sassy Socialite Meets Sensitive Soul
PLANETS
Gemini is ruled by Mercury
and Cancer by the Moon.
TRAITS
Great Conversationalist & Excellent Listener
Can Be a Touch Crabby
Good at hosting cocktail parties, but don't overstay your welcome
INFLUENCES
Born close to or on the Solstice*. Mercury is the Roman god of messengers. Mercury rules over communication (hello Mercury retrograde*), travel, chance, and commerce. The Moon is associated with Artemis, the hunter. She is also the goddess of wildlife, wilderness and childbirth.
[ *Summer Solstice in the Northern Hemisphere — Winter in the Southern Hemisphere ]
Read more about the Gemini/Cancer cusp here.