Nov 18 to 24 | Cusp of Revolution
When an Irresistible Force Such as You….
Scorpio is a Water sign, traditionally ruled by Mars and these days by that planet with changing status, Pluto. Sagittarius is a Fire sign, ruled by lucky Jupiter
How might these signs affect you?
Your Combined Strengths:
Powerful,Passionate, Philosophical
Your Combined Weaknesses:
Secretive, Selfish, Smoldering
But who is to say if being selfish is a weakness? Maybe it's your most potent tool to wield against a world that is full of OTT confessions.
Or to be Philosophical, while giving you much wisdom and a big picture view of the world, could it be a tad too a lofty position for you to get down to the practical side of life.
The key is to recognize the dualities, embrace what is important at the moment, and let the luck of Jupiter combined with the empathy of a Water sign make you be an irresistible force.
**Still on what may be a never ending quest to determine the status of Pluto as planet. Had seemed to be re-instated and yet some contest this. We vote Planet.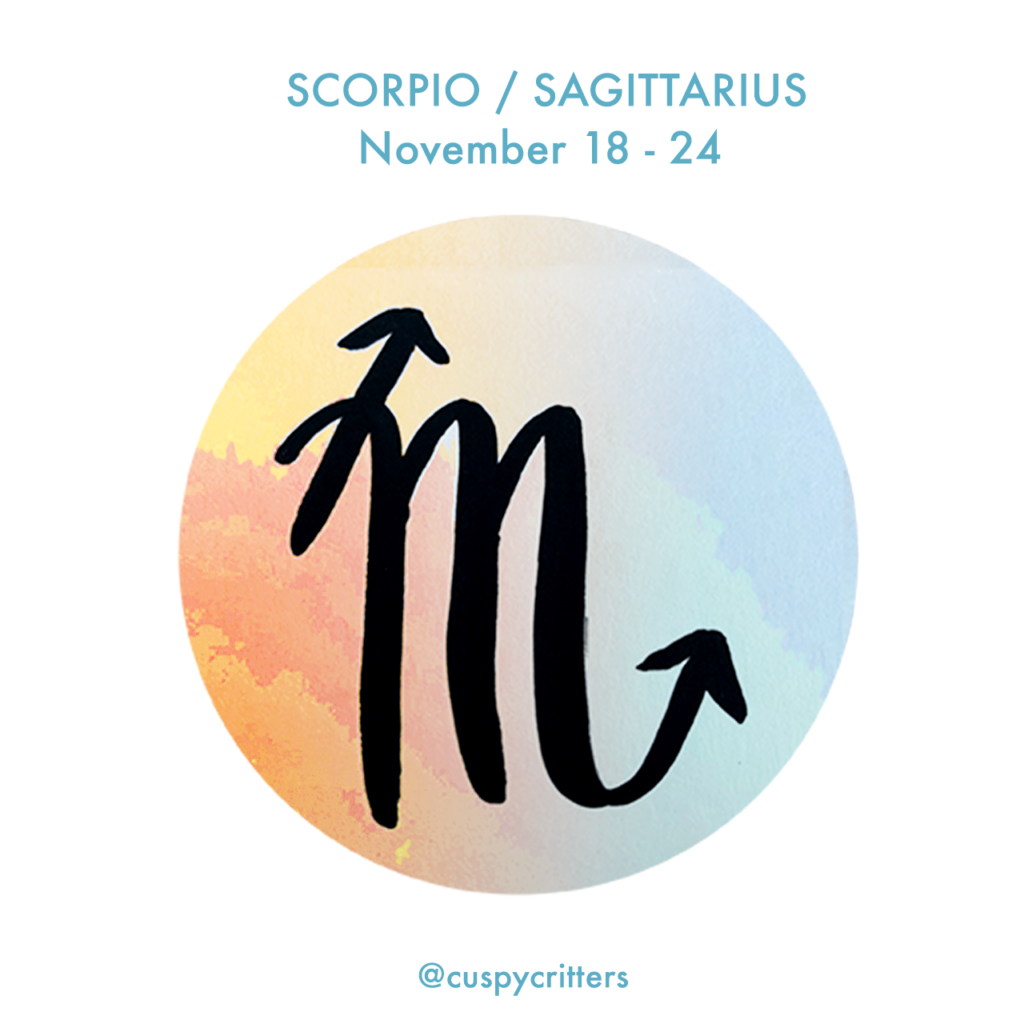 About these dates: We personally feel that this is quite a wide berth: 18th to 24th, and would lean towards a November 20th to 24th say as the cusp. But, then again, most Astrologers don't consider cusps to be real. ie: you either are born when the Sun was in Sagittarius or you weren't. Yet, as cuspy critters ourselves, we definitely enjoy both the pleasure of reading both horoscopes (hey — double the fun!) and can feel the influence of the adjacent sign. We're at 0 degrees and 30 degrees. So…. a few minutes later (or earlier)…poof, another sign.