February 15 – 21
Benevolent Tryant Meets Sensitive Seeker.
Aquarius / Pisces Cusp. Happy Birthday You Delightful Cuspy!
Your birthday has you hovering between Aquarius and Pisces.

Aquarius is ruled by Saturn and Uranus,
Pisces governed by Jupiter and Neptune
How might these four (!) planets interact?
Benevolent Tyrant (Saturn) / Rebel With a Cause (Uranus)
Happy Go Lucky (Jupiter) / Psychic in tune with the underworld (Neptune)
Perhaps you are a bit of a lucky brat inciting folks to change, switch it up and embrace their visions. Except in a somewhat orderly fashion, please, no rioting in the streets.
Pisces is a mutable sign, the zodiac element is Water.
Aquarius is a fixed sign, and its element is Air.
Your cusp status may give you a semi-detached air about you, balanced by the pull to the depths of sensuality of the deep blue sea.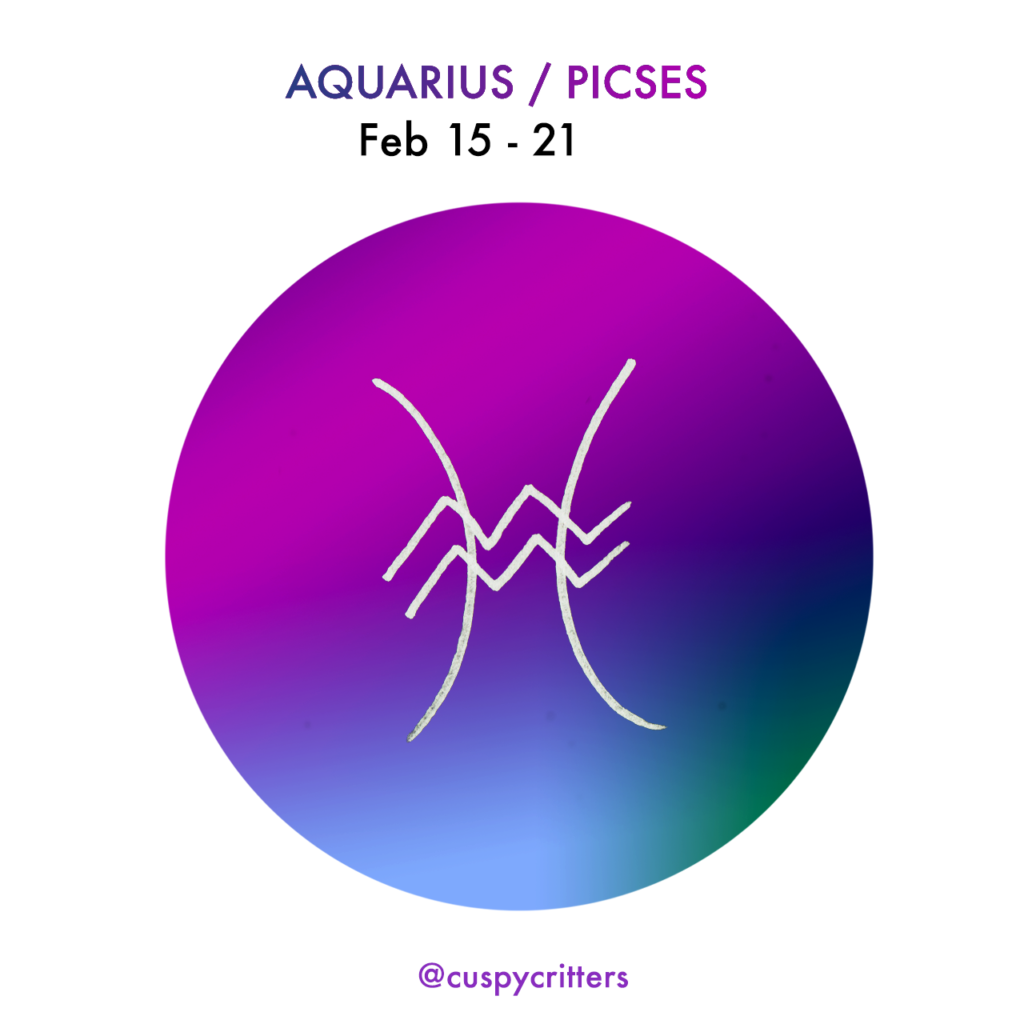 ===
Universal Disclaimer: Of course, your "true" sign is calculated by the degree (so you might be 29 degrees Aquarius or 2 degrees Pisces ) but hey, we know you can feel the influence of the other sign, so enjoy and flaunt it!