April 17 – 23rd. Aries / Taurus Cusp. Spring Champion Meets Earthy Hedonist.
Happy Birthday Cuspy Critter!
Embrace your powerful manifesting energy, and let that fire vibe be grounded with the earth's more tactile energy. Appreciate the depth of all the finer things in life.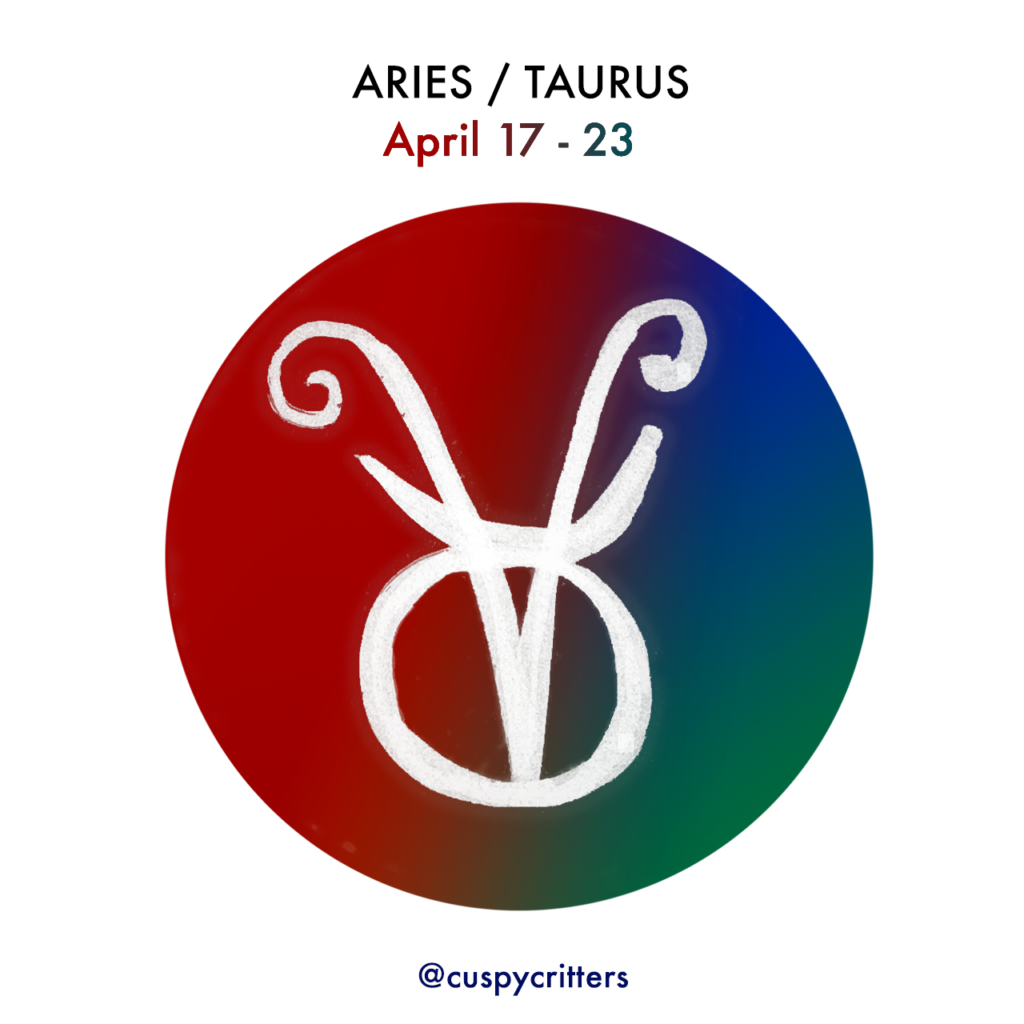 Aries is ruled by Mars and Taurus by Venus.
Venus is named after the Goddess of Love baby — and all those delicious implications, but she was also the goddess of Victory. Which makes for an interesting meeting of minds with the Mars the God of War. There might be less contrast between these signs (as opposed to other #cuspsigns), bringing some synergy — you benefit from a soldier's strength mixed with an earthy compassion that keeps your heart open.
We've heard it said that Taureans are stubborn. Aries adds a touch of speed to this trait, meaning if you want something done, it happens. Your significant other may go out in the morning running errands at 10am, and come back at 3pm, only to discover you have innocently re-designed the entire living room, including painting all the walls, moving furniture around, and putting grandma's antique rocking chair in "storage".
Even though only the night before a discussion (ok maybe a mild fight:) ensued around the idea that wouldn't it be a good idea to start off by going to look at some paint chips first …. .
Aries embodies the playful joy and unbridled energy of Spring. You have great initiative, and yet aren't always so keen on finishing up all the details. But combined with the headstrong vibe of the Bull Taurus, you have some powerful get shite done mojo. Just make sure you pull up that Venus love card with some forgive me flowers when you ram-road too many things into existence all at once
Disclaimer: Don't forget, your sun sign really is in only either say 29 degrees Aries or 1 degrees Taurus. You get to choose what's true for you.