May 17 – 23rd. Taurus / Gemini Cusp. Earthy Hedonist Meets Mercurial Magician. Happy Birthday Cuspy Critter!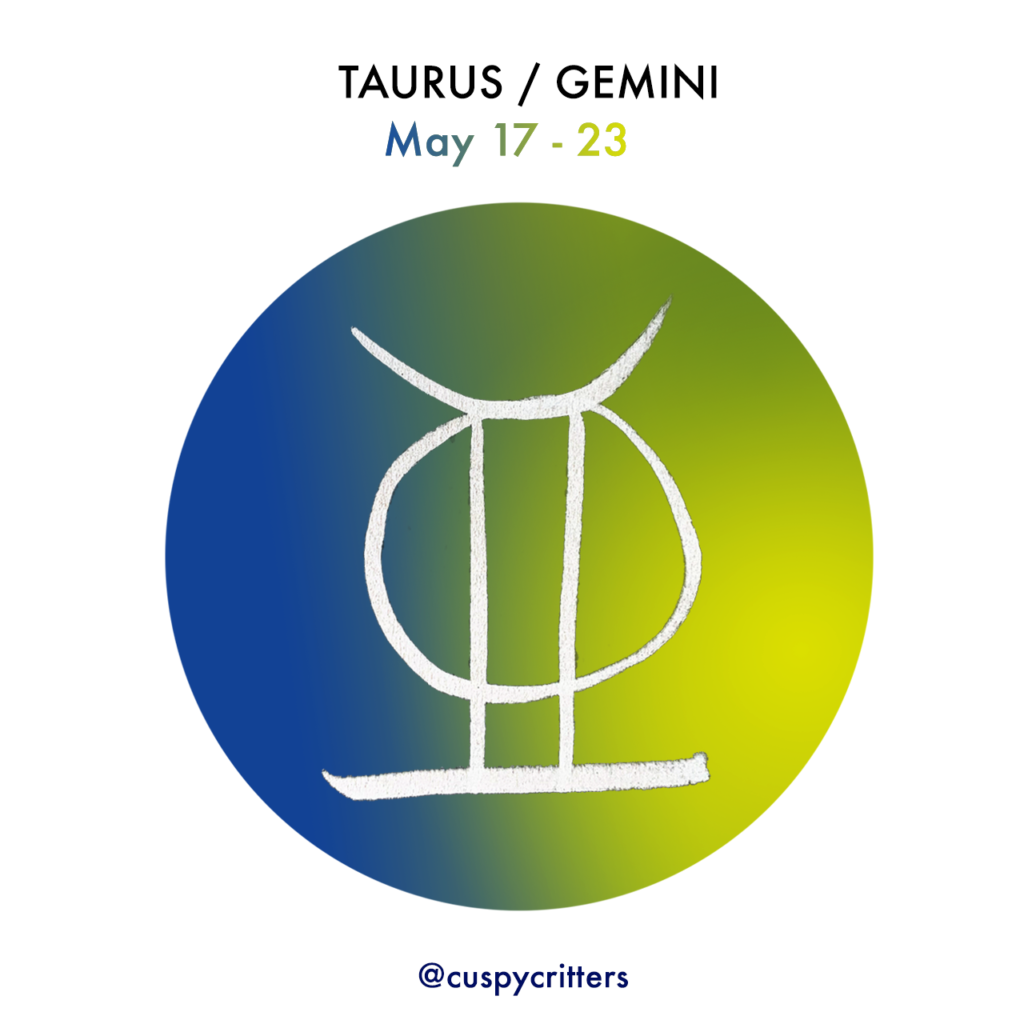 Taurus is ruled by Venus and Gemini by Mercury.
Mercury was named after the Ancient Roman god of messengers. Mercury rules over communication (mercury retrograde is surely a familiar peril:), travel, chance, commerce and, bonus, he got to escort the dead to the underworld. Couple this with Venus, the goddess of fertility, love, sex and beauty, you pave the way for all sorts of delightful possibilities. Agile, adaptive quick-thinking entreprenurial energy with a deep appreciation of the arts, beauty and all the finer things in life. The speed of Gemini is tempered by the Taurean depth and sensual approach.
Gemini is represented by the twins and known for the duality that implies, a sudden change of mind, a capricious wit. It's also mutable sign. The earthy, fixed ruling element of Taurus may ground that bouncy energy, reinforcing your decisions with passion. Toss in a pinch of the infamous stubbornness and you got some powerful capacity for doing your own thing with some nimble grace.

==//==
.
Disclaimer: As always, planets are really only in one place at one time (unless of course you consider quantum mechanics and parallel universes:), so your sun sign really is in only either say 29 degrees Taurus or 1 degrees Gemini. You get to choose what's true for you.
..