August 19 – 25th. Leo / Virgo Cusp. Tidy Thinker Meets Flamboyant Force.
Happy Birthday Cuspy Critter!
Leo is ruled by the Sun and Virgo by Mercury.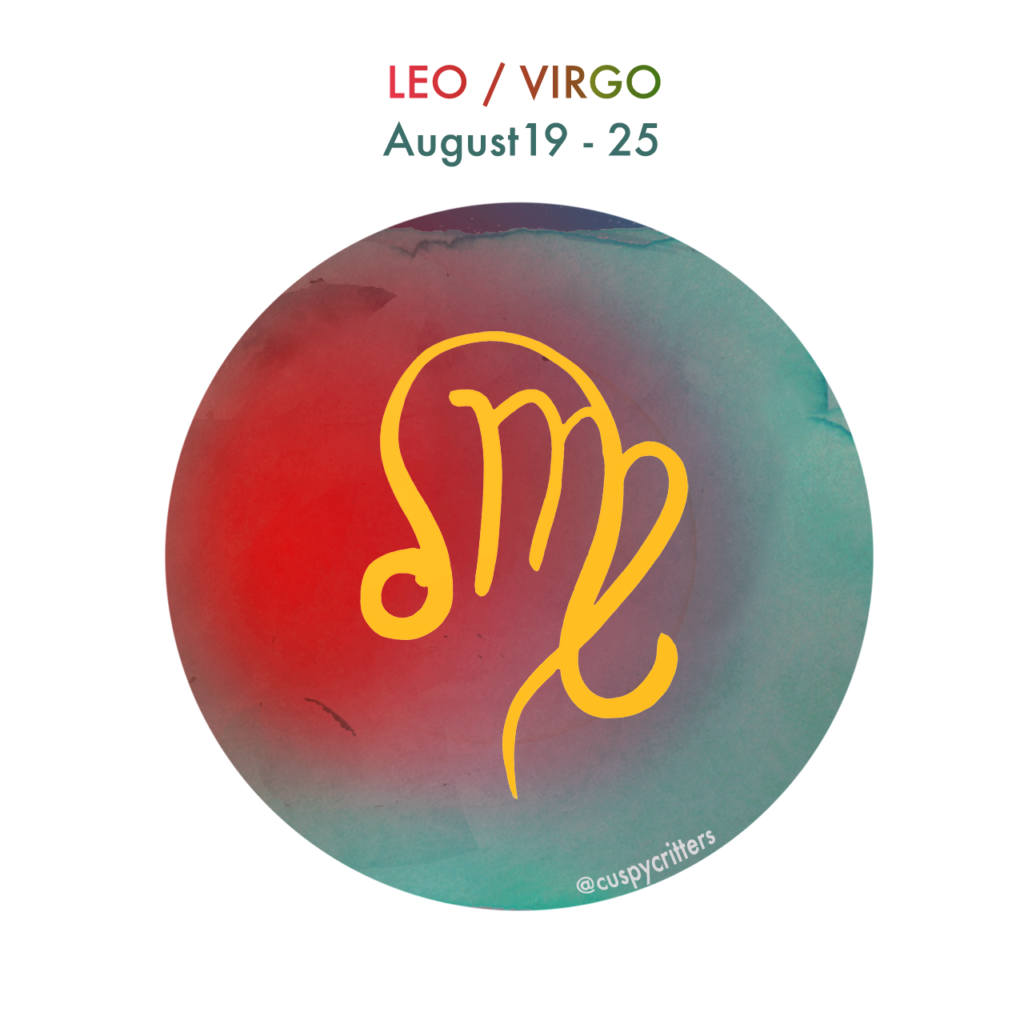 Mercury was named after the Ancient Roman god of messengers. Mercury rules over communication, travel, chance, commerce and, bonus, he got to escort the dead to the underworld. The Sun is, of course, a star, not a planet. But what a significant star! Leos do tend to be known for their radiance and star like qualities, not to mention relishing being the centre of attention:)
This combination of tactical communicator and formidable presence makes you a potentially very skilled leader, knowing just what to say and when, and being able to pivot and think quickly, yet with a mathematical cunning, to brilliantly respond to whatever the situation calls for.
Leo's ruling element is fire and Virgo's is earth. The influence of the Earth's grounds and stabilizes the all consuming energy of fire, not taming you, just helping you channel that energy to the greater good. Between the influence of the dramatic lion, and the spreadsheet loving not so domestic maiden — you are a generous and sparkling soul, with a penchant for order.
Channel your inner lion / lioness fierce and bold power, and use your Virgoian precision to lead and shine your light with dexterity and wit.
==============
Disclaimer: As always, planets are really only in one place at one time (unless of course you consider quantum mechanics and parallel universes:), so your sun sign really is in only either ~29 degrees Leo or ~0 degrees Virgo. You choose your truth.